Locally owned & operated, custom design build and carpentry.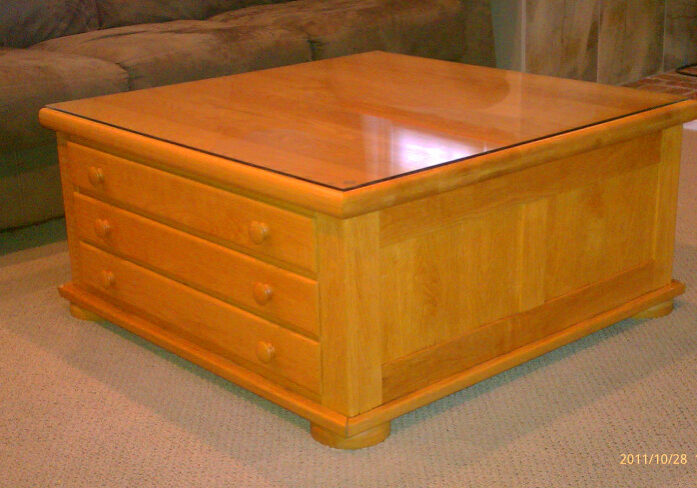 Our story begins with a simple high school woodworking project... 
Way back in 1995, founder Alexi Bebezas was challenged to design and build something, anything out of oak for a simple high school project. At the time, his mother was in need of a new coffee table. The result, you guessed it, a beautiful coffee table. You can see a photo of that same table almost 20 years later to the left - a true example of the custom craftsmanship and top quality construction that it takes to last for decades.
In addition to presenting a much needed present to his mother, Alexi's fine craftsmanship was rewarded with an unexpected scholarship to attend the Construction Technology & Management program at UMass Amherst. Since then, he's gained more than 20 years experience in the home improvement industry, working on countless projects and founding Renovation and Design Company in 2012.
Today, we are dedicated to provide you top quality custom craftsmanship, carpentry, remodeling, design and construction services.
We're proud of our work, and
humbled by the recognition of others.
Serving the community that we
not only work in, but live in, since 2012.
Security of knowing not only we're
trained for the job, but you're also protected.
We serve customers within the greater Boston area, primarily the North Shore and Metro West communities including Burlington, Bedford, Concord, Lexington, Lincoln, Newton, Reading, Wakefield, Waltham, Wellesley, Weston, Wilmington, and Winchester.